Social Media – Google Search Console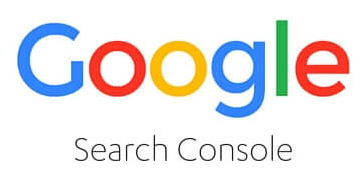 Google Search Console
Helping you monitor your domain and fix the problems
As a tool, Google Search Console is very helpful, it will help us find issues in the website that need to be fixed. Help us measure the website's traffic and remove broken or bad links from Google's searches. GSC will help us separate Desktop and Mobile usability along with advice on how to fix the issues that it finds.
Helpful Link
Easy to use…
Using Google Search Console is easy. All we have to do is add a domain or subdomain as a property to the Google search console. It will find all of the associated links and other information about the domain. It will take time for Google Search Console to find any related subdomains. Over time it will find the subdomains that are related to the domain. We also need to provide Google Search Console with an XML-Sitemap to compare valid links versus invalid links. Then, we can remove invalid and unrelated links in our site from Google's searches.
I have set up an XML-Sitemap and linked it to the Google Search console. So Google and Google Search Console will recognize the valid links on the website.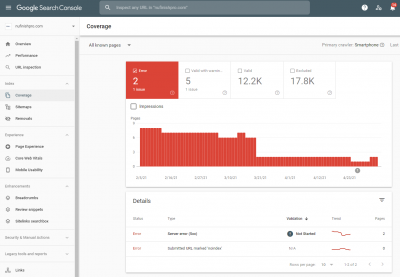 Discovered Issues and testing
When Google Search Console finds an issue with a specific page. It will send out an email that alerts us to the issue that it has found. All problems that have been flagged and fixed. Will be revalidated to verify that the problem has been fixed. Most of the time Google Search Console works great and provides us with insight into what we need to fix. But Google Search Console is not perfect. Certain pages will be falsely flagged as broken even though there are no errors.

Mobile-friendly test
We can test the URL with its Mobile-Friendly Test Tool. It will test the website and let us know if the page is mobile-friendly. In a perfect world, both Google Search Console's results would match up with their own mobile testing tool. But this is not always the case, in a number of situations, the two tools will deliver conflicting results. Google Search Console will declare a page mobile-friendly by one tool, and be flagged by the other tools as needing to be fixed.
False-positive issues
Somehow Google Search Console has a problem with false positives. Somehow it will flag specific pages that will be specific pages as not being in compliance with specific issues. Specific pages are flagged by Google Search Console when it finds an issue, and there are times when there are no issues fixed. Even after fixing the issue, and testing it on the appropriate browser. First, Google Search Console may choose to not validate the fix. Second, Google Search Console has a number of other tools that determine if the web page is mobile compliant. Finally, Google Search Console itself may choose to ignore these tools.
It is important to remember that Google Search Console will often flag a page as having issues even though the website has had no issues in the past.