NuFinishPro Specializes in Bathtub, Sink and Kitchen Surface Refinishing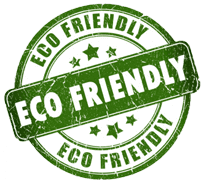 Refinishing is a great way to restore the look of your porcelain tub, tile, and fiberglass enclosures and save up to 75% of what it would cost for new construction. We effectively refinish shower pans, Formica counter tops, and cultured marble vanities, and you will be amazed by all our granite-like finishes that will enhance the look of your kitchen or bathroom. NuFinishPro refinishing services can repair the cement foundation for your bathtub, patch the fiberglass in your tub or shower, add easy access to your bathtub wall, and strip and replace the old or defective coating on your bathtub, shower or sink.
Do you "think green?" Our landfills are 50% full of construction waste. There is no better way to reduce our carbon footprint and trash than by restoring, repairing, and refinishing the items in your home using our green-friendly products.
Surface Refinishing Services
Fiberglass bathtub
Fiberglass shower stall
Fiberglass shower pan
Tile shower stall
Porcelain bathtub
Porcelain tile walls
Vanities (ceramic tile)
Tile/Formica kitchen countertops
Kitchen sink
Bathroom vanity drop-in sinks
Non-slip solution for floor, tub, and shower surfaces
Drain liner
Additional Fiberglass Repairs
Cement foundation for unsupported tubs
Fiberglass patch for tub floor cutout
Plumbers cut-out patch
Handicap access fiberglass side cutout
Stripping of previous defective coating
Shower door removal
Bathtub chemical clean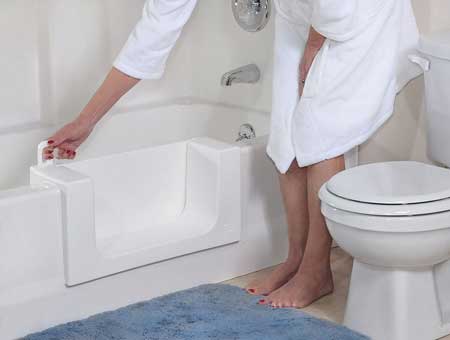 For added safety and convenience, ask us about the CleanCut Step. The CleanCut safety step and door can both work on your existing bathtub. A safety step gives you easier access to your bathroom shower or tub by lowering the tub's side wall. It also helps reduce the possibility of bathroom falls by increasing convenience and safety.
The CleanCut step provides easy step-in shower access to your existing bathtub, and the CleanCut door adds a water-tight door to your bathtub so that you can step in and take a full bath. The CleanCut ultra-low adds step-in access to higher profile bathtubs, while the CleanCut convertible provides flexible and easy bathtub access.
CleanCut products can be installed into all existing bathtub types, including fiberglass, acrylic, steel, and cast iron.