Frequently Asked Questions

Hotel Bathroom Refinishing Services
Learn more about bathroom refinishing for your hotel
Before hiring a bathtub refinishing company, consider this…
All of your guests can use the bathtub once a day. We get guests' feedback including comments about slippery or dirty tubs. This is why it's important for a hotel to constantly maintain the bathtubs.
Hire an experienced and professional commercial bathroom restoration company for the first time.
Avoid a bad job
Unprofessional bathtub refinishing will result in yellowing and increased wear and tear, helping to attract negative reviews. A poorly finished bathroom will cost hotels thousands of dollars in potential lost revenue and more downtime. This requires that the refinishing process needs to be repeated again.
Ask the following questions of a refinishing company and compare the answers to the industry leader, NuFinishPro.
How long have we been in business?
NuFinishPro has been in business since 1987.
Is the NuFinishPro licensed, bonded, and insured?
NuFinishPro is fully licensed, bonded, and insured. The state of California has certified our company under the synthetic products category. Our contractor's license number is 1059225.
Is the company currently an endorsed supplier for any hotel brands and follows their brand standards?
NuFinishPro has completed refinishing work for the Hotel Del Coronado, Four Seasons Resort, Homewood Suites by Hilton, Holiday Inn, Sheraton Hotels, and many other hotel chains.
Do we offer a warranty?
We have a warranty that covers labor and material for a full 3 years on commercial properties. Plus, caring for the surface is important. The warranty does not extend to any accidental damage or failure to follow the information to properly care for the finish within the warranty period.
Warranty and other important information
Does the company offer custom solutions to meet the needs of your bathroom-refinishing needs?
Our company offers a wide variety of bathroom refinishing services to help your hotel restore, repair, and refinish your guest bathrooms' shower, sink, or bathtub in one simple solution.
We can customize the look of the counter top by changing the color of the finish, or applying a granite-like finish as we do our work.

Refinishing is safe
Does the company follow strict guidelines and procedures to ensure their employees, staff, and guests remain safe?
The safety of all employees, staff, and hotel guests is NuFinishPro's top priority. Our refinishers receive rigorous training and keep up their education on the best practices and the proper use of EPA-approved materials.
Does the company require employees to wear the proper personal protective equipment?
Our technicians wear proper safety equipment at all times. We carefully train our workers on the proper use of our equipment and continuously monitored for best industry practices.
Will the company provide proper ventilation equipment to ensure employee and guest safety?
NuFinishPro will provide proper ventilation and equipment for every single job. NuFinishPro understands the importance of minimal invasiveness to your hotel guests. Including eliminating odors as much as possible and ensuring the room is correctly ventilated.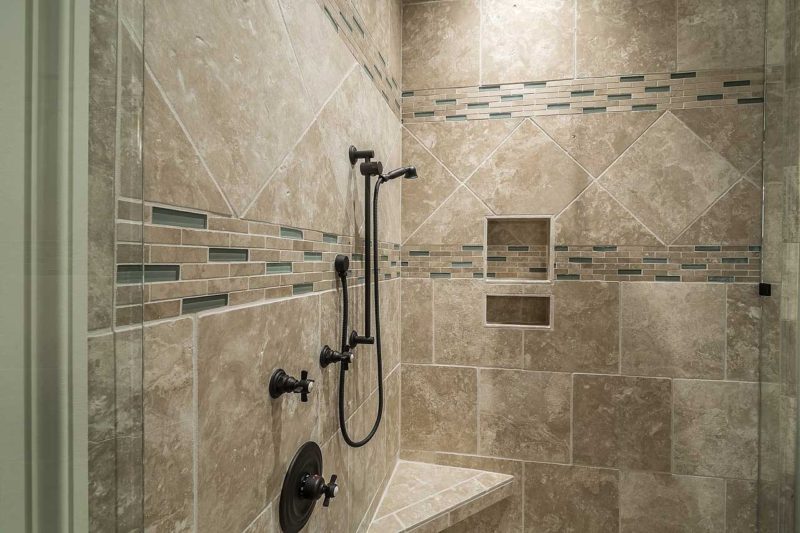 Refinishing is green and eco-friendly
Does the company use eco-friendly products that are compliant with national, state, county, and city rules and regulations?
NuFinishPro uses green and eco-friendly products for our refinishing work.
We take all of the needed precautions to ensure that no harmful chemicals impede hotel air quality. Plus, the bathrooms are not affected by the by-products used in our work.
Are materials disposed of in compliance with government regulations?
NuFinishPro works to reduce construction waste in our landfills. Strive to be the very best eco-friendly company, reduce our carbon footprint during construction and clean-up.
We offer a flexible schedule
Does the company provide flexible scheduling options?
NuFinishPro works with our clients to establish a timeline that suits your needs. We will review the scope of work and do our best to accommodate you.
Can the team accurately communicate project status at any time?
NuFinishPro will communicate clearly with clients at all phases of the project. NuFinishPro understands that a hotel room needs to be available for the hotel's guests, and can not be unavailable for more than 24 hours at any given time. Our staff is happy to provide project updates and address your needs and concerns as they arise.
Serving many locations
Does the company work nationwide and provide consistent results regardless of location?
NuFinishPro currently has over 24 locations to serve you throughout parts of California, Oregon, Washington, Texas, and Nevada.
We strive to offer consistent results in all of our locations. Our goal is to deliver excellent customer service and unmatched workmanship.