Kitchen Refinishing
Improve the look of your countertop and sink with kitchen refinishing.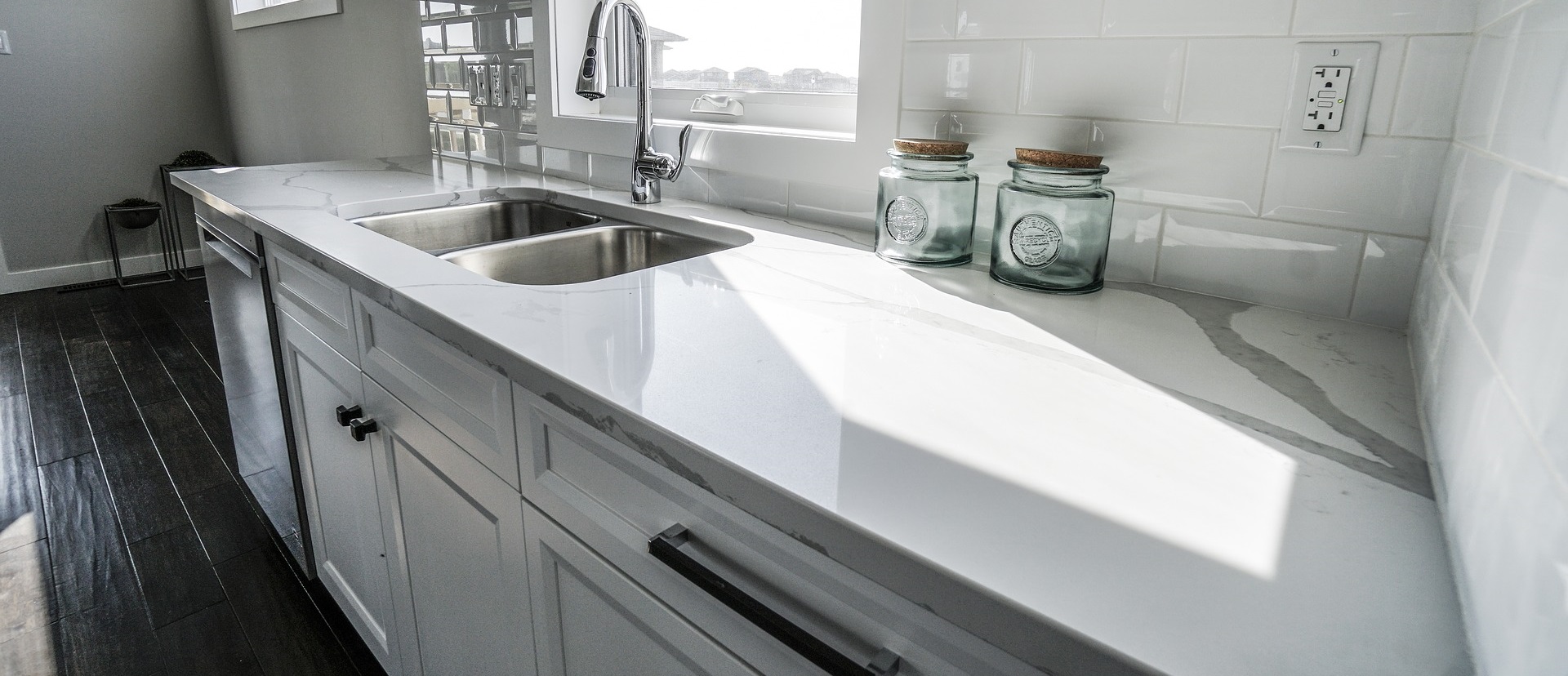 Kitchen Sink Reglazing & Countertop Resurfacing
Kitchen refinishing can improve the appearance of the sink and countertop in the kitchen. Since they are an important part of every home. We use them every day, over time, they become worn, chipped, scratched, and damaged. Most homeowners and property managers think they need to completely replace damaged or unsightly sinks and countertops. Fortunately, there is another option. With kitchen refinishing, we can resurface your countertop, tiles, and reglaze the sink can help breathe new life into your existing kitchen and help save you money.
Refinishing, reglazing, and resurfacing are all terms that refer to the process of restoring any damaged surfaces to make them look like new again. Instead of replacing your old kitchen sink or countertops and sink with new ones, it's much faster and more affordable to hire a refinishing company such as NuFinishPro. In addition, we can repair any cracks, chipped tiles, holes, or other surface damage with a spot repair. Our refinishers can make these repairs before they do the resurfacing work.

Kitchen refinishing with custom colors
Our technicians are top-rated specialists in kitchen sink reglazing and countertop resurfacing work. We also offer Color and texture customization options. Currently, we have in stock 6 standard solid colors:
Pure Standard White
Lasco White
Briggs White
Kohler White
Biscuit
Almond
In addition to this list, we can apply a custom color from the Sherwin Williams paint deck as we work to resurface your kitchen countertop and reglaze the sink. All we need from you is your desired color name and number from Sherwin-Williams, and then let us take care of the rest.
If you like, we can even apply a granite like finish to your countertop, we have a wide selection of colors and textures for you to choose from. Please have a look at our selection below, then let us know what texture you want us to apply ahead of time.

See Our Kitchen Refinishing Solutions in Action
Ultra-Spec Granite-Like Colors
NuFinishPro has a wide selection of Granite-like finishes for your tiles, countertop, vanity and other surfaces. We can apply the finishes as we do the work of resurfacing your kitchen or bathroom tiles, countertops, and vanity. Our company has a wide selection of colors, textures and patterns for you to choose from, have a look at our selection below. Please contact us to let us know which pattern you want us to use or ask us for more information.
*Cliff, Granite and White Vein are in stock. All other colors must be specially ordered. Minimum charge of $150.00.
Click on an image to view a larger version.