Vista Bathtub Refinishing
Serving Carlsbad and North County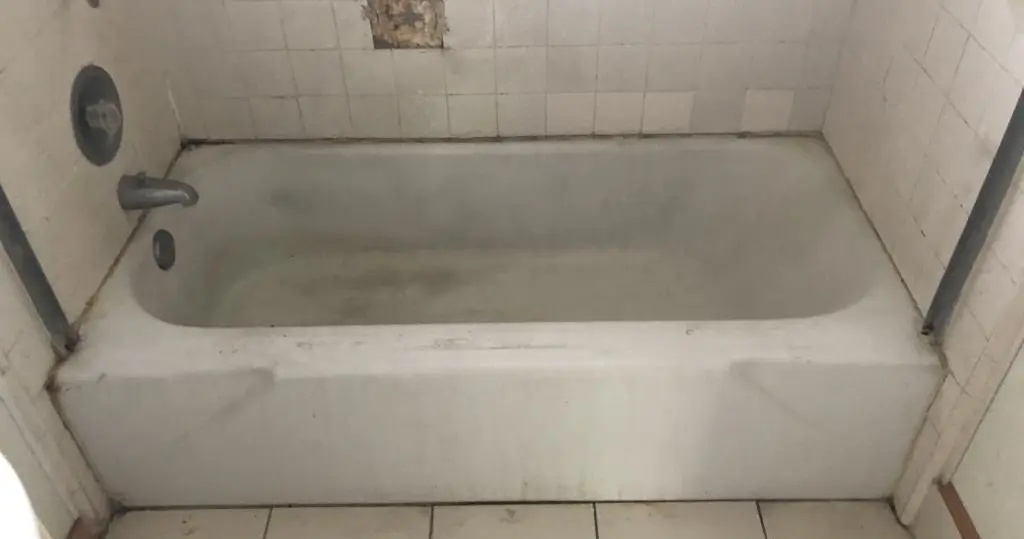 Vista Bathtub Refinishing Services
Bathtub refinishing is an affordable and time-saving process. It involves removing and repairing damaged surfaces, then adding layers of specialty coatings to restore both the look and feel of the tub. These layers include primers and top-coats. Each coat requires a certain amount to dry and cure. We use only the highest quality materials to repair, refinish and reglaze bathtubs. Choosing to have your bathtub refinished saves 75% to 90% on costs compared to removing your bathtub and replacing it with a new one. In fact, many homeowners in Vista choose tub refinishing because it also saves time. On average, our technicians can complete within 3-5 hours or less depending on the extent of damage.
Experience the NuFinishPro difference: contact us for a free estimate, and see why our professional bathtub refinishing services are 5-star rated by Vista locals!
Serving all of North County San Diego: Carlsbad, Encinitas, Oceanside, San Marcos, Vista and Escondido
Request Your Free Estimate
For a free estimate, please enter your name, mobile phone and zip code. One of our refinishing experts will then get in touch with you about your project.
Refinishing Services:
Bathtub Refinishing & Reglaze
Spot Repairs
Stripping off the bathtub's finish
Shower Resurfacing
Bathroom Sink Reglaze
Tile Refinishing
Countertop Resurfacing
Walk-in Tub Conversion
Surfaces & Materials:
Acrylic
Cast iron
Cultured marble
Formica
Fiberglass
Laminate
Porcelain
Marble
NuFinishPro of Carlsbad is proud to use Made in USA premium refinishing products. We are certified by the manufacturer of these specialty coatings. While many of our competitors use more inexpensive products, we buy the very best on the market. Our refinishing products are FDA certified as non-toxic once cured, and they can be dried, cured, and ready for use in 24 hours. Although these refinishing products are low VOC, they do have a strong odor during application. This is why each technician wears full safety gear and respirators when working on customer bathtubs. The high quality supplies that we use allows us to offer a 5-year refinishing warranty on residential projects and a 3-year refinishing warranty on commercial projects.

Contact Us
Phone: (760) 591-7430
Email: [email protected]
Monday-Friday: 9AM – 6PM
Saturday: 9AM – 1PM
Sunday: Closed
1902 Wright Place
Carlsbad, CA 92008
No showroom,
Service by appointment only
State Licensing
Trade: D-12 Synthetic Products
License #: 1059225
Expiration: 10-31-2021
View on CA.gov
Cities We Serve:
Carlsbad, CA
Encinitas, CA
Oceanside, CA
Escondido, CA
San Marcos, CA
Vista, CA