Bathroom Tile Refinishing Services


Refinishing instead of replacing the tiles
Tile Refinishing is a great way to improve your bathroom's appearance and save money.
Bathrooms are among the more frequented spaces in a house. With so much traffic, bathrooms become grubby and dingy faster than other spaces in your house. You may want to refinish your bathroom but have postponed the remodeling work due to the cost of the work. If you're looking for an affordable way to update and revamp your bathroom without having to pay the cost of an expensive bathroom remodeling job. Turn to NuFinishPro., we're your local surface refinishing company specializing in bathrooms. Our bathtub refinishing services ameliorate the look and allure of your bathroom and raise its functionality.
A Better Way To Fix Tiles
Once the only solution to fixing the damage caused by water stains and rust was replacing the existing tiles with new ones. Luckily NuFinishPro is an outstanding option for expensive tile replacement. Our trained and qualified surface refinishers will carry out exquisite bathtub refinishes to transforming your bathroom and multiplying the value of your house. Our chemical cleaning procedures clear the surfaces of your tubs of stains caused by rust, mildew, and other elements, and do away with calcium buildup. Choose NuFinishPro to help freshen up and improve your bathroom's appearance.
Custom Colors and Granite-like finishes
Are you looing to do something different to your bathroom tile surface, how about applying a custom color or granite-like finish to your tiles as they are refinished. We can apply a custom color from Sherwin-Williams, all you have to do is choose a color from their color deck, then give us the color name and number. If you want we can even apply a granite-like finish to the tiles as we resurface and repair them. We have a wide range of colors and textures for you to choose from. This is a great way to change the appearance of your tile surface, all you have to do is choose a pattern, then tell us in advance so that we can apply the color or texture you want.

Affordable Bathroom Upgrades
Our bathtub surface refinishing refinishers have the expertise to implement a number of services that will make your tub look like new again. Refinishing and repair services are important for homeowners since the home's bathroom is in constant use. Over time your bathtub may have stained tub pans, cracked tile, or rusty spouts, drains, or pressure valves. Regular maintenance is important so that the bathroom stays in great condition for as long as possible. An old home will get to the point that it requires a thorough bathtub surface refinishing job.
So, we can are providing some of the following refinishing services to our customers:
Reglaze, recoat, and restore bathtubs
Repair tiled surfaces
Resurface fiberglass bathtub pan
Restoring bathtub
Fix and touch up tub enclosure
Chemically clean bathtub
Patch up plumber cut-outs made to walls
Add drain liners to the tub
Apply non-slip coatings
Use eco-friendly options to avoid construction waste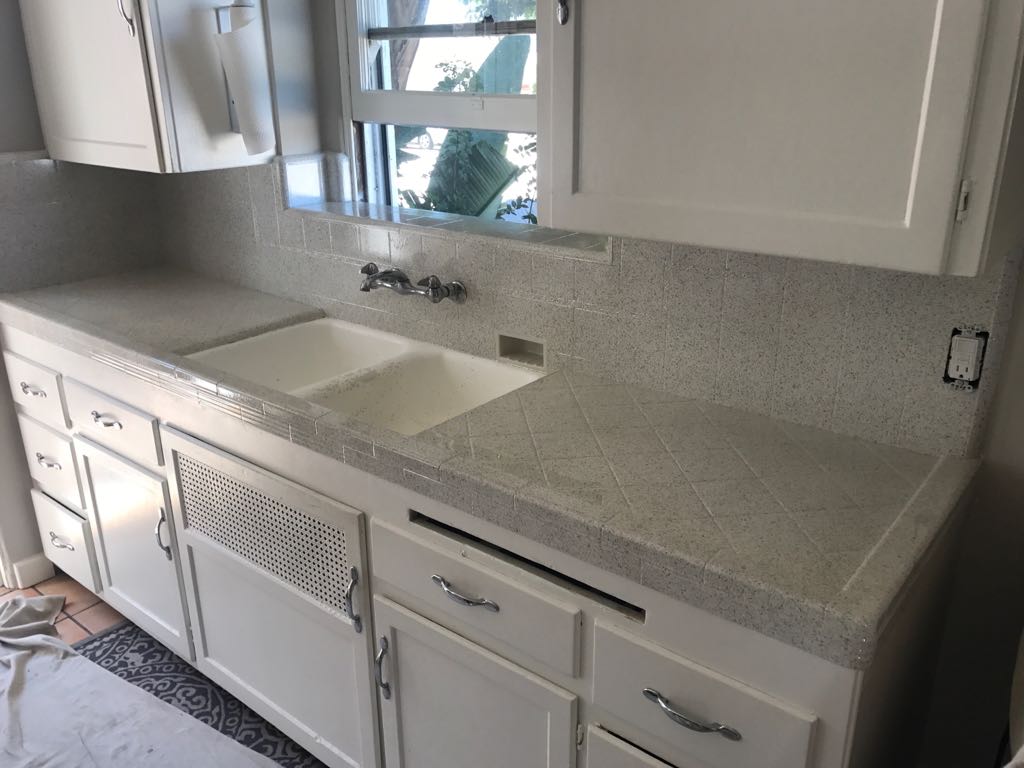 Contact Us for Bathtub Refinishing
NuFinishPro has over 34 years of experience in bathtub refinishing services. Our staff of refinishers is ready to offer you the best in total bathtub refinishing services. Regardless of the area, you want to refinish, restore or repair, our workers have the know-how to make it a reality with precision and care. For systematic and well-done bathtub refinishing services at your hotel, call our accomplished crew at (855) 664-1151 to get a free quote.
Have a Question?
Call Us Toll-Free:
(855) 664-1151
Monday-Friday: 9AM – 6PM
Saturday: 9AM – 1PM
Sunday: Closed
We Have Locations Throughout
California and Texas!
Get a Free Estimate
Ready for an Estimate? Get a Quote from Our Experts: