Microsoft Ads: Contact Support

Microsoft Advertising Support
Contact Microsoft Advertising support for help with an issue.
Microsoft has a separate support section for the ad campaign manager versus Bing Places.
If you need help with ads, ad campaigns, or with any advertising-related issue. Contact Microsoft Ad Support by clicking the link at the bottom of the page. You will need to scroll to the very bottom of the page to click on the support link.

At the bottom of the Ad Manager's footer is the support page link, click on this link to get help from Microsoft.
Microsoft Advertising Support Page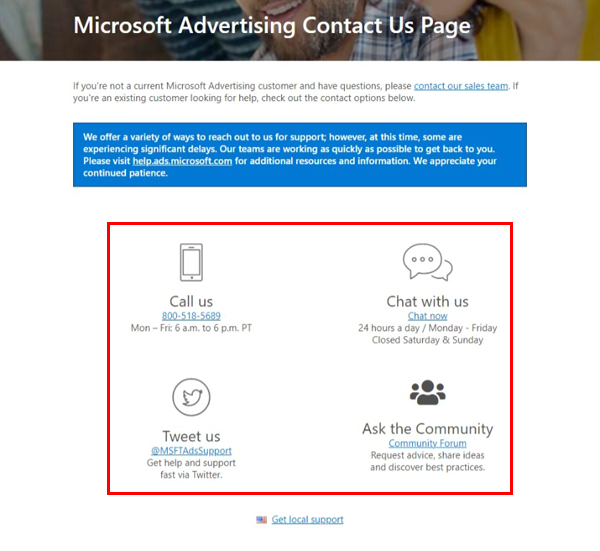 When you come to the Advertising support page, you have the choice to either make a call, chat online, send an email message or go to the community forum for help. If you want, you can scroll farther down the page to go to the Knowledge base for help.
Making a call and emailing support is straightforward. All you have to do is call or email the address on the web page. To chat online, click on the button then a pop-up window will appear.
Microsoft Advertising Support Online Chat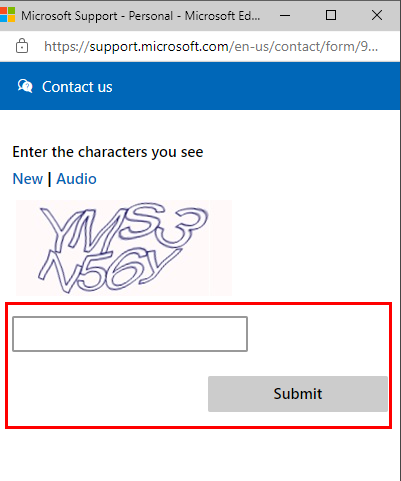 Once you click on the button to start a online chat, a pop up window will appear, you first need to enter the captcha to proceed to the next step.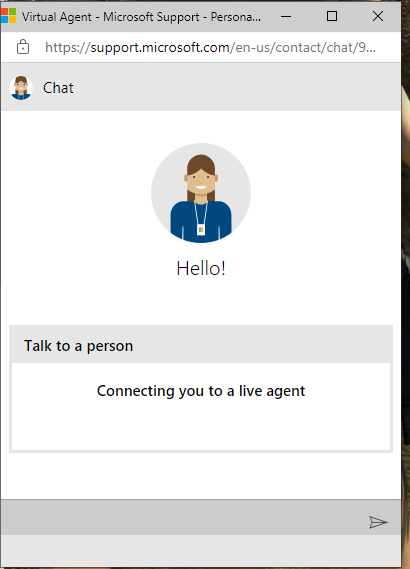 You will then be taken to the actual online chat window, once you are connected to the agent explain the problem you are trying to have resolved.